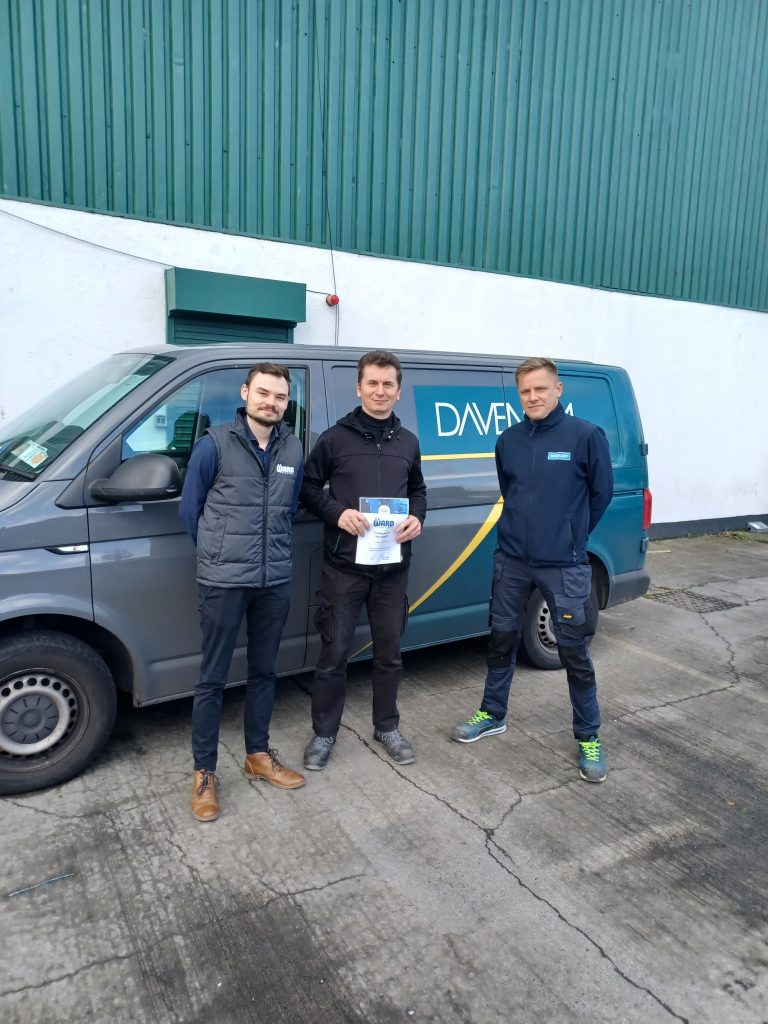 Our monthly winner for January 2022 was announced last week and our winner Dariusz Romanczuk who is a very worthy winner and was delighted to receive the award certificate.
See the above happy faces at our client's Davenham site with picture of Dariusz Romanczuk ( WP employee of January ) in the middle alongside Tomasz Orzechowski ( Davenham Switchgear, Project Manager ) on right and Marcin Hadala ( Ward Personnel, Account Manager ) on the left.
Dariusz is with Ward Personnel since January 2020 and with his great skills, work attitude and loyalty progressed to a Supervisor on a very well paid role.