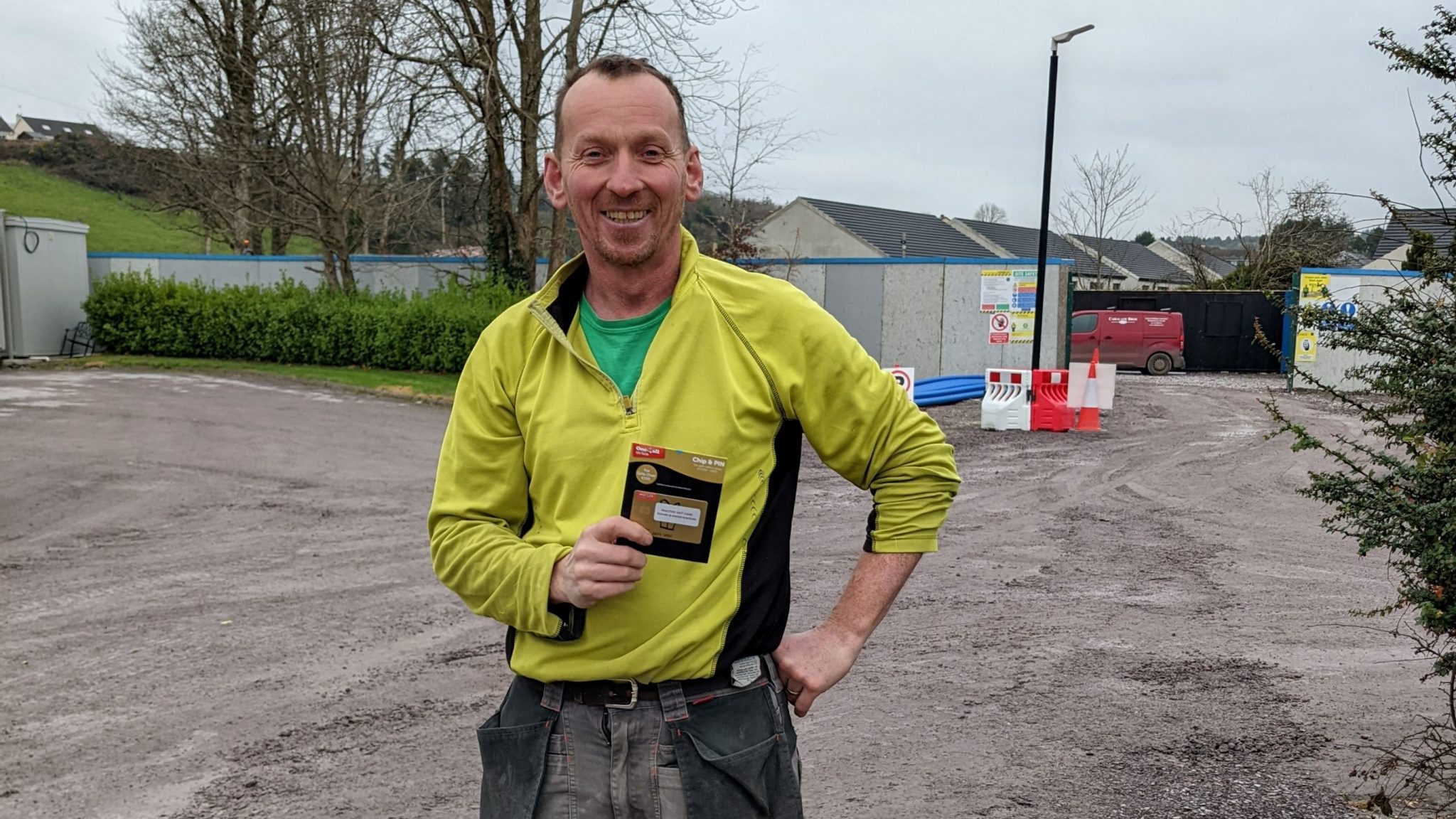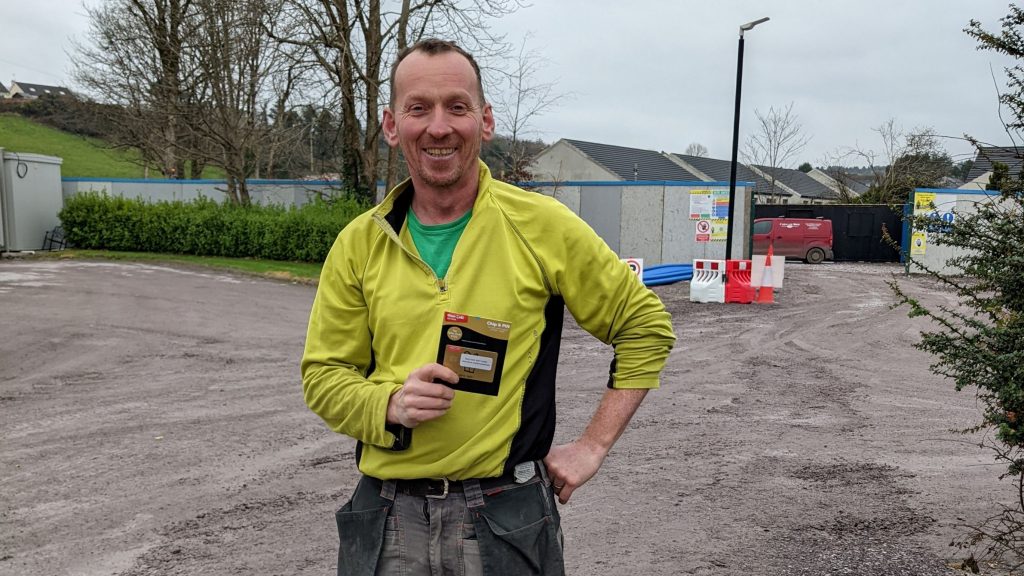 We are delighted to announce below the winners of the 2021 Christmas draw for our workforce:
First prize:  €250 One4All voucher to Chris Fitzgibbon , Cork
Second prize: €100 One4All voucher to Marek Borecki, Dublin
Third, fourth and fifth prizes : €50 One4All vouchers to Damien Brady, Dublin, Martina O'Brien, Dublin and Eoin Desmond, Cork.
Attached photo of a very happy Chris Fitzgibbon with his winning prize at our client's, Cahalane Bros, site at the Macroom hospital extension and renovation project.
Congrats to all the prize winners and we look forward to our next raffle which will be Easter 2022.
Wishing all our workers a great Festive Season from everyone at Ward Personnel