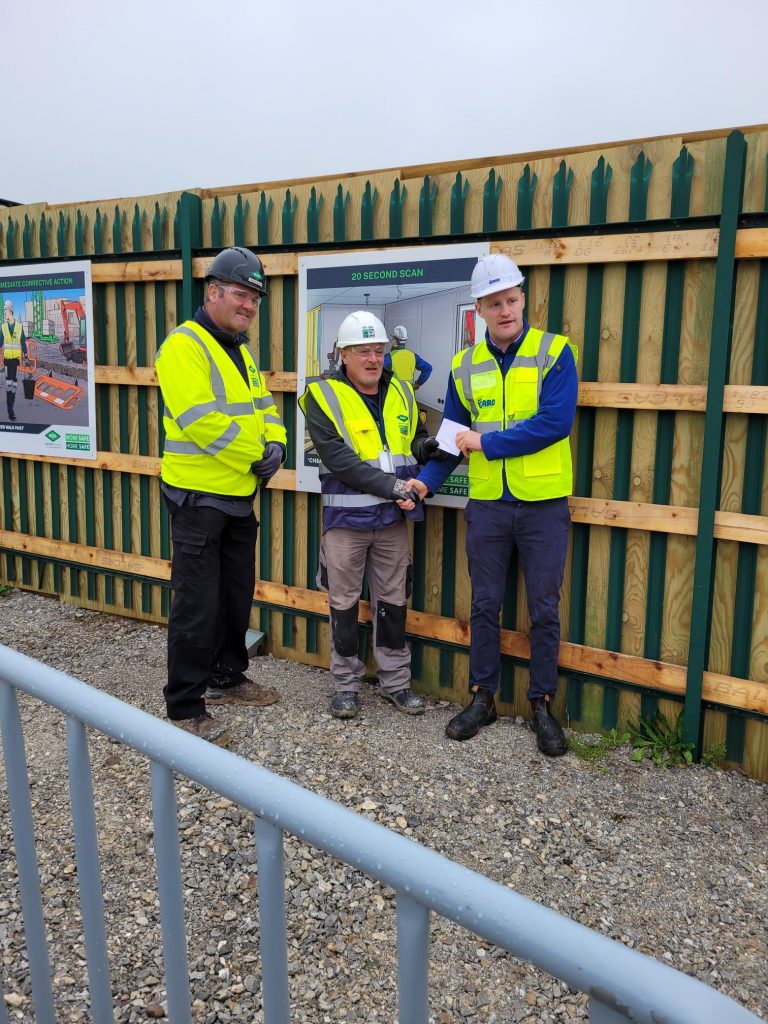 Site safety is paramount on every construction site, every day and at Ward Personnel we encourage our site workforce to think Health and Safety at all times.
So, we were delighted when one of our site workers, Ken Moore, received a special recognition award from one of our long standing and valued clients, John Paul Construction at their Pepsi site in Cork for his contribution to their on-site safety program. We were happy to present Ken with a One4All voucher for €50 as a recognition of his achievement.
Pictured from left to right are Paudie Gillen, Site Manager for John Paul Construction, Peter Abernethy, Account Manager for Ward Personnel, and Ken Moore, site employee and award winner.