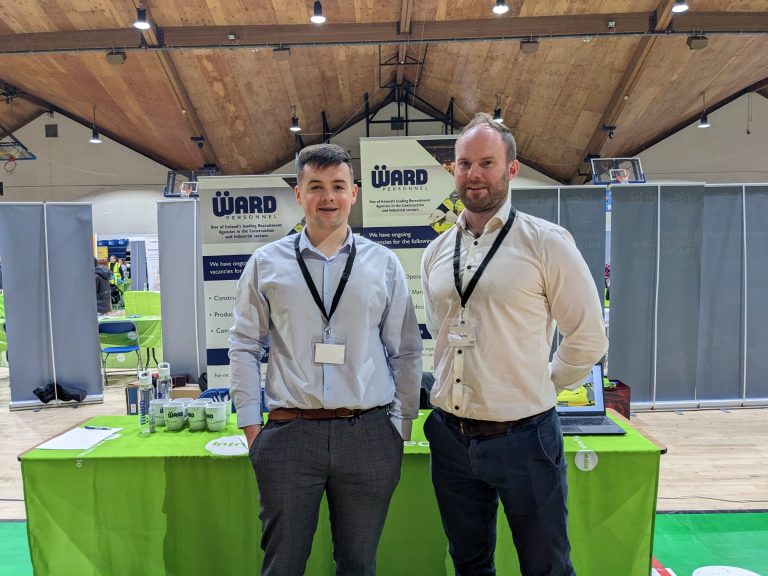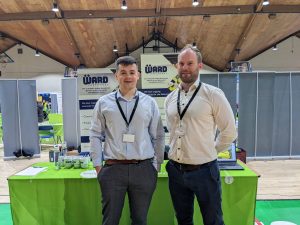 We were delighted to attend the Intreo jobs fair in the National Basketball Arena in Tallaght last Friday 05 May. This was an excellent event organised by Intreo, as part of their "Future Building" initiative aimed at attracting more workers into the Irish construction sector.
Our team of Conor Shannon and Jamie Hanley (picture of the lads attached all set up and ready to go !) had a great day and met a large number of candidates eager to find out more about working in Construction.
In order for workers new to the sector to get a "toe in the water" and build some experience, a temporary engagement with a specialist Construction recruitment agency can often be an ideal entry point into the industry.
We would be delighted to hear from more candidates looking for construction opportunities so please take the opportunity to register with us via our website www.wardpersonnel.com or give us a call at our Dublin office 01 5390600 or our Cork office 021 2339120.
Picture of Dublin Labour and Trade division Account Manager's Conor Shannon and Jamie Hanley with candidates who attended the Intreo Open day.