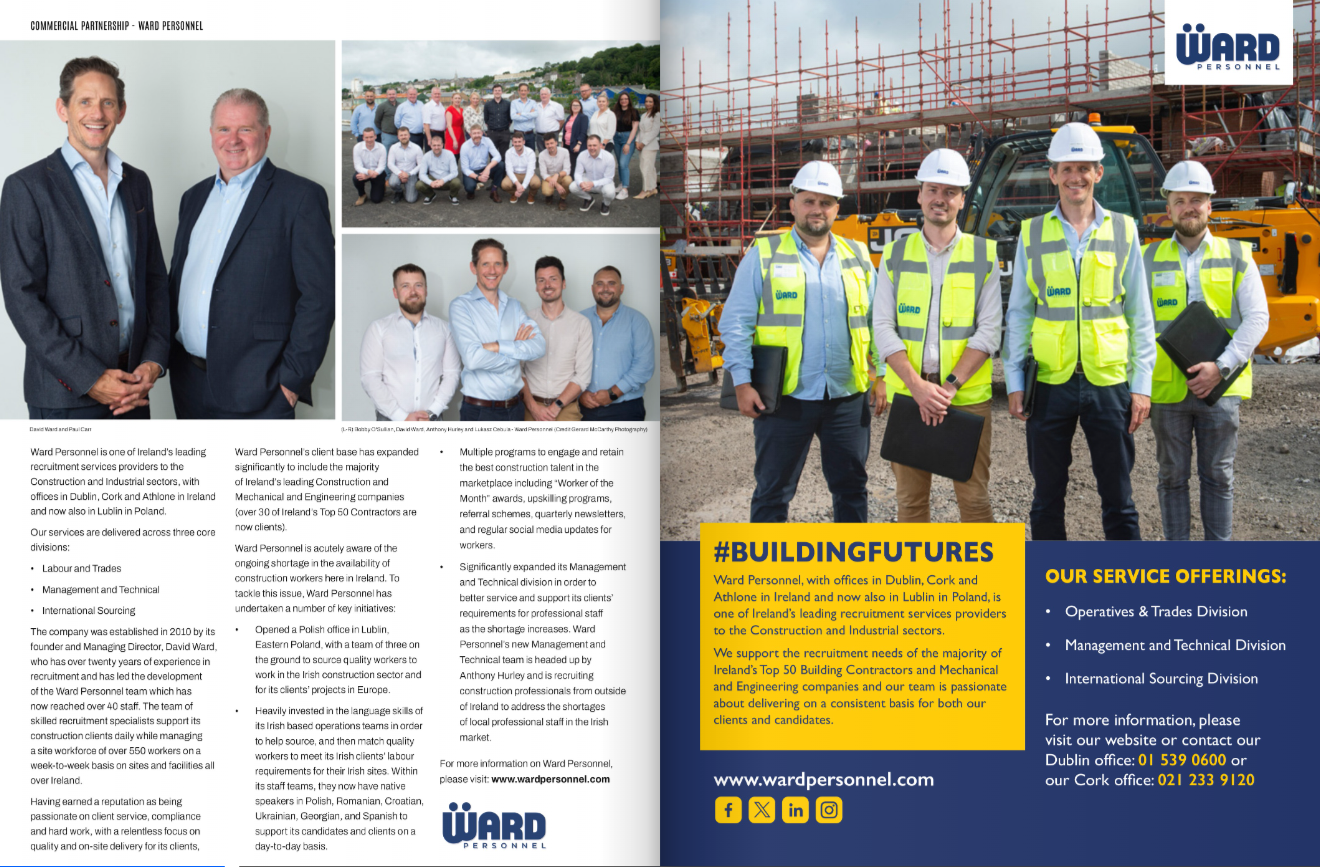 We were delighted to be featured in this month's CIF magazine. The above feature outlines the services we offer at Ward Personnel through our three core divisions and summarises some of the initiatives we have taken to tackle the current skills shortages in the construction industry.
Our divisions cover Labour & Trades, Management & Technical & International Sourcing in the construction industry. If you have any requirements in any these areas call our Cork office on 021 233 9120 or our Dublin office on 01 539 0600.
For the full magazine click here. We are located on page 22-23.