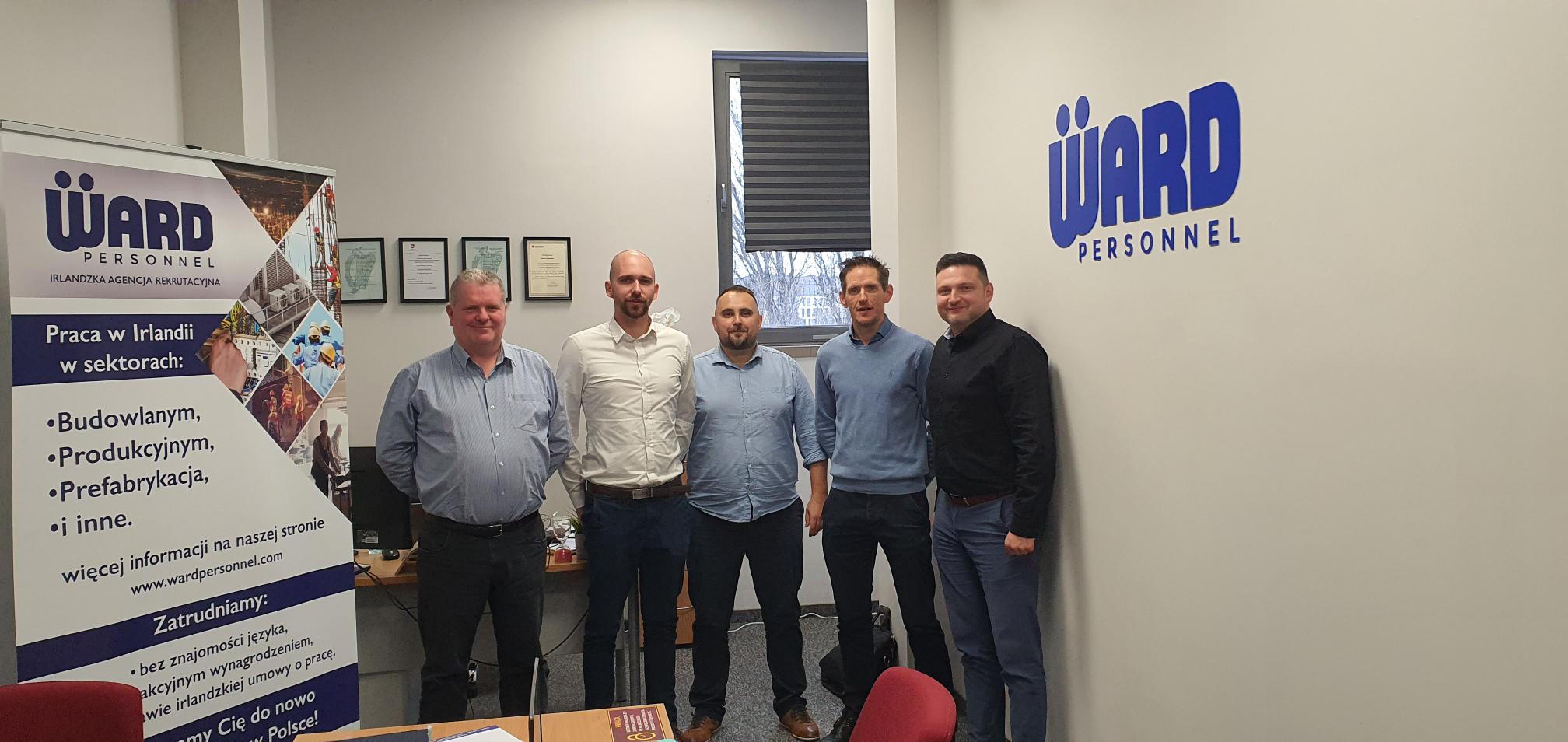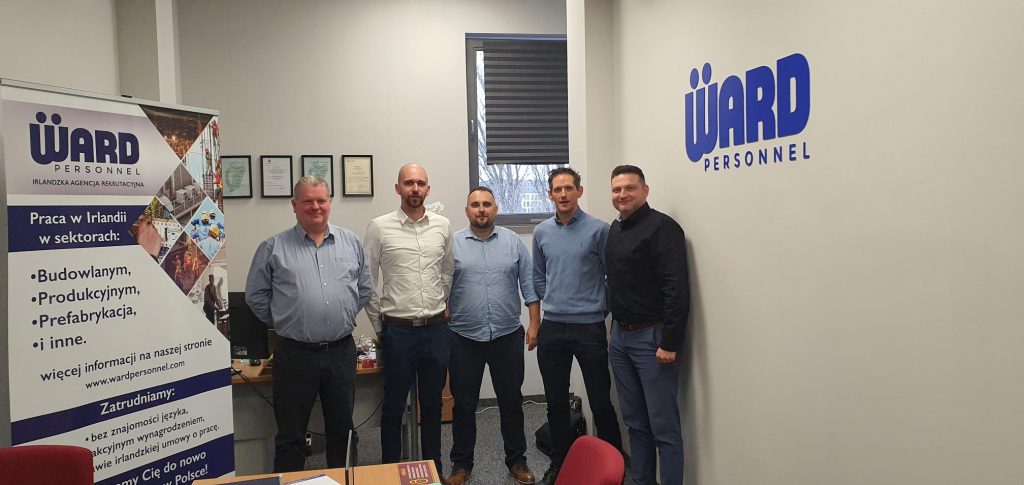 We are delighted with the progress of our Polish office since it opened just over one year ago. We had a great trip last week where David Ward (MD), Paul Carr (Operations Director) and Matt Mis (Head of our Industrial division) visited our Polish office in Lublin to spend some time with our Polish based colleagues Krzysztof Rogal and Lukasz Cebula. The photos attached shows the team at our Lublin office. We also found some time to sample the local Polish cuisine and local brews which was most enjoyable.
Within the last 12 months alone, we have sourced within Poland over 150 workers for our Irish clients for their Irish and European projects. The type of workers recruited span a broad range of roles including Electricians, Insulators, Carpenters, Pipework specialists and all types of construction workers including site engineers, groundworkers and general operatives etc. We have built a great infrastructure and reputation within Poland for supporting Polish workers moving to Ireland or within Europe for construction related roles. Along with our two team members based on the ground in Poland we have a team of six Polish speakers on our Irish based staff to ensure the process works well from end to end both for our clients and our candidates.
We are now increasingly focused on supporting our Irish clients with their European based projects and we now have a dedicated desk to recruit for these roles, headed up by Lukasz Cebula. We are also being supported by Enterprise Ireland with our European expansion plans and as part of our trip we had a very constructive meeting in Warsaw with the Enterprise Ireland Polish team. We would like to thank Sonia Spollen Behrens from Enterprise Ireland and her team for being so generous with their time and advice and for facilitating the attached photo.