Seamus Callanan – Clancy Construction;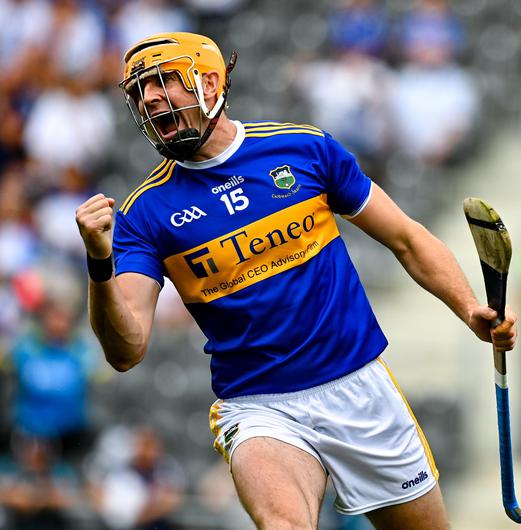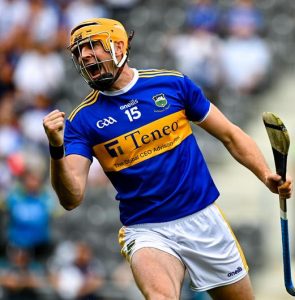 Mixing playing top level sport with a Career in Construction. 
One of the great things about working in the construction industry is the opportunity to meet and mix with a great variety of people working in the industry. At Ward Personnel we try to promote the positive aspects of working in construction and the opportunities that exist to develop a great career within the sector.
In our latest blog series, we profile some sportspeople who have chosen the construction industry as their career, and we find out a bit more about how they manage their work life while continuing to play sport at a high level.  We also get their views on how as an industry we can attract more secondary school students to consider a career in the construction sector.
Our first blog features Seamus Callanan, legendary Tipperary hurler, who recently sat down with Paul Carr, Ward Personnel Operations Director, for a chat and Q&A about his developing career in the construction industry.
Q: Can you tell us about your current role in the Construction Industry and about your background that led you to working in Construction?
A: I actually don't have a core background in Construction (other than a few summers labouring in my early days). Having studied business at LIT, the early part of my career was in the banking sector, but I fancied a change a few years ago and I was lucky to be offered a position by Clancy Construction to join their commercial team and I haven't looked back since!
Q: What do you enjoy about working in the Construction Industry and what are most challenging parts of your role?
A: I really love the variety that working in construction gives you. No two days are the same and even though my core role is mainly around the business development/commercial side of things I am constantly interacting with a range of colleagues within the Clancy Construction teams such as Marketing, Pre- Qualification, Estimating, Engineering, Health and Safety, Site teams, Finance etc.
It's great to meet new potential clients and to get to understand the projects being planned and how we can develop solutions that meet their needs.
As regards challenges, Covid was certainly an issue in the early days as its not the same being stuck in the office – its so much better to get out and meet our potential clients on site so we can really understand the projects they are planning.
Another challenge is the length of the cycle from a project first being planned to when the construction phase is finally complete and signed off – there are normally a few bumps in the road along the way so maintaining focus and momentum is key.
Q: How has your sporting background helped you and what skills did you learn on the pitch that you can bring to your working life. How do you balance work and playing high level sport?
A: For sure my hurling background has helped me in my construction career. GAA is incredibly popular in all parts of the country and it's great to have the chat with people who love their hurling, and it can only help in trying to open some doors and build relationships.
I think the resilience and team building skills you learn from the hurling field are also a great help in your working life. On the pitch not everything goes your way, and you often have to "dig in" and work through the tough times to eventually get the end result. That work ethic and team culture is also core to Clancy's values and I am very lucky to work in an environment where these values are nurtured right across the organisation to create a great culture within the company.
As regards balancing sport with work it works well once your organised and manage your diary carefully and in fairness once you have the support and flexibility of your employer that's the key thing in the background to make it all work.
My club, Drom and Inch, made it through to the semi -final of the Tipperary club hurling championship so the summer and Autumn were very busy with training but the energy levels I get from the pitch flow into my work on a day-to-day basis, so it all works very well overall.
Q: What would you say to secondary school students who are considering the Construction sector as a potential career choice?
A: My message would be a simple one – think a little more broadly about your training and career options post leaving cert. While going to college is the default choice for most students, I think we need to change the conversation a little and think about the benefits of doing an apprenticeship as a real option. There is loads of work out there in the trades, the earnings are good, and it gives you a chance to be your own boss or to work in a team as part of a bigger organisation. The opportunities for continuous and classroom-based learning will always be there and can be done later so doing an apprenticeship can often give you a great base training and open up some options for the future, including the ability to travel abroad for a period and earn a great living.
Q: What do you think we as an industry need to improve on as regards attracting more construction workers/apprentices/trades/professionals into the industry to address the skills shortage.
A: It's about changing the conversation a little and promoting and educating second level students (and indeed their parents) that a career in construction (be it in trades, working on site, or in the professions) can be a great career choice.  There is certainly a lot of great work being done by the CIF and other bodies in connection with this and hopefully this will have a positive impact over the coming years as regards the numbers entering the industry. Also, we need to encourage more girls to consider entering the construction industry and the earlier we can engage with them in school about the range and variety of roles available the better.
One idea would be to heavily promote the opportunity for transition year students to spend a few weeks on a construction site/construction office learning about all of different aspects of construction as part of their work placement program – it would be a great eye opener as to career options in the future and I am sure the H&S aspects could be managed to facilitate it happening.
The demand for construction workers at all levels is very strong and the ability to earn well is absolutely there across the sector. Ultimately, the people you meet, the skills you learn, and the variety of the workload in construction can make it a great career to pursue and I think need to work a little harder as a collective industry in getting that message out there.