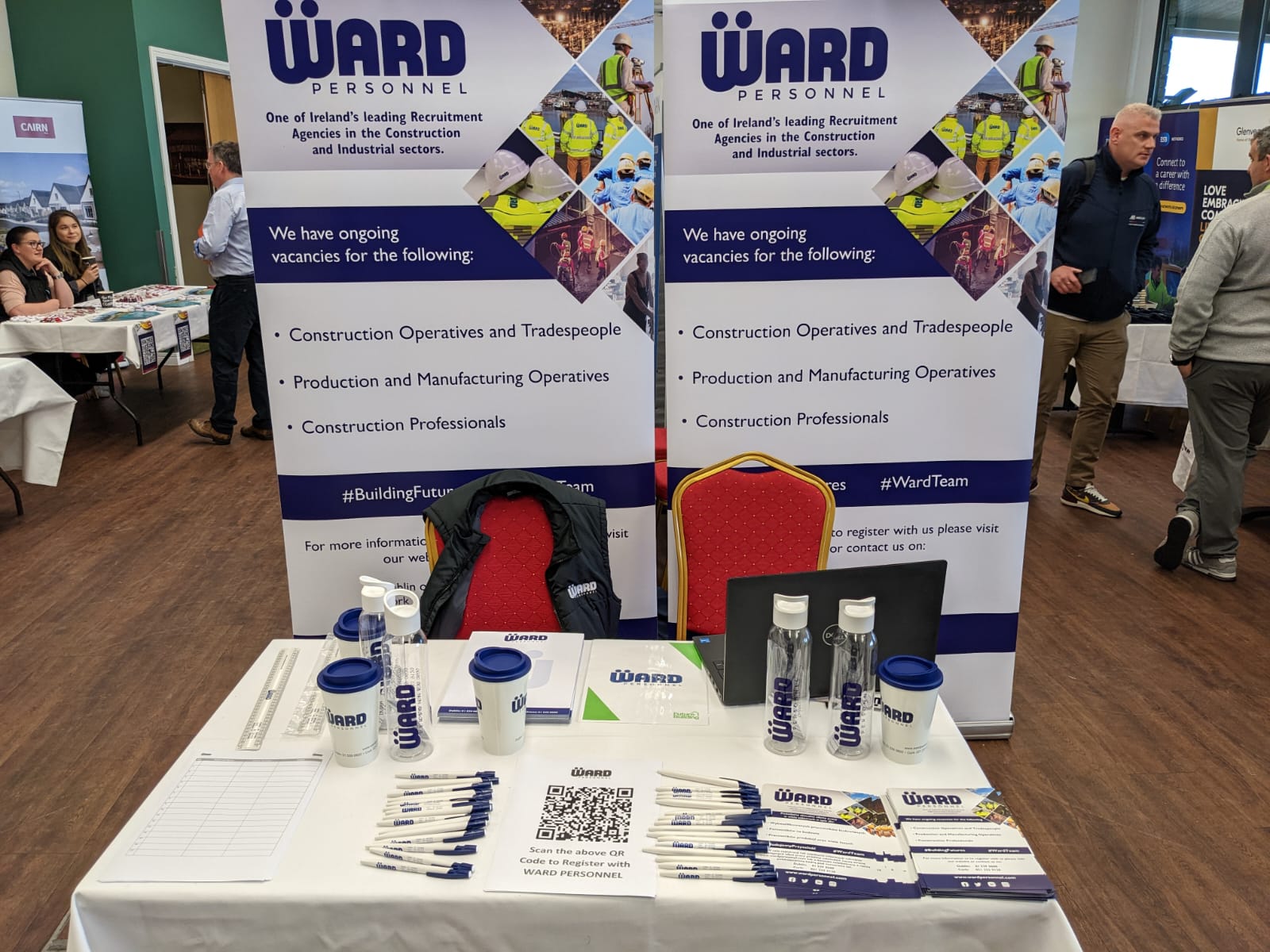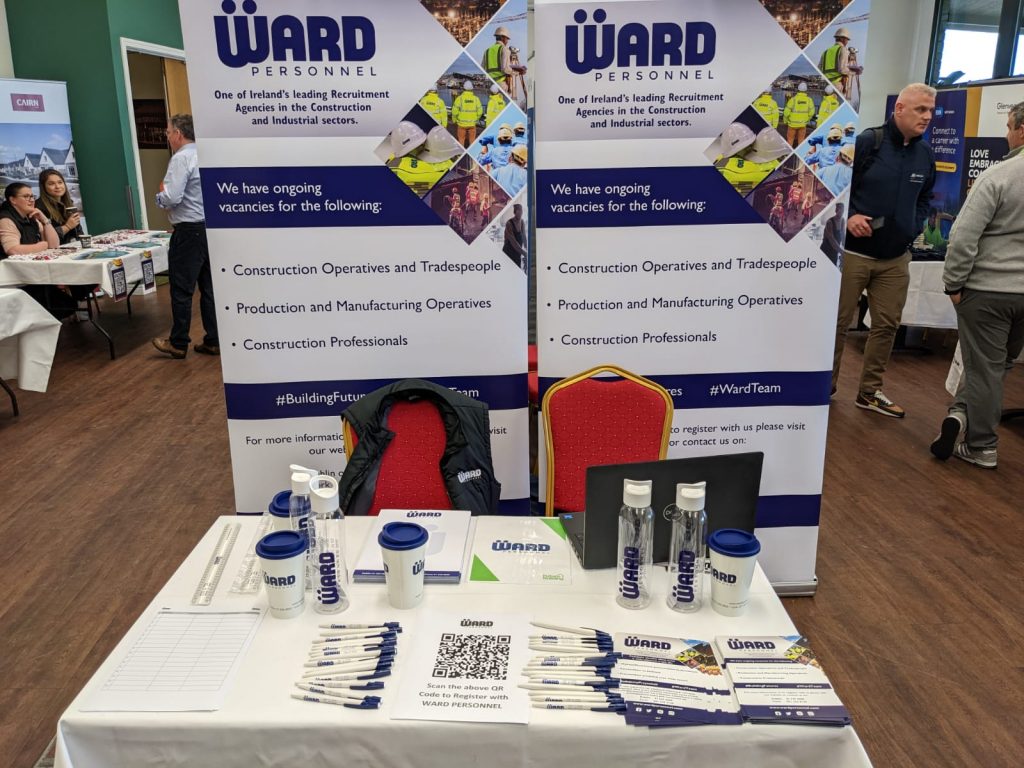 We were delighted to have a stand at the Future Building for Irish Construction Sector Recruitment Event held last Thursday 10 November at the events center in the Irish World Heritage Centre in Manchester. Bobby O'Sullivan from our Management, Engineering and Administration division and Jamie Hanley from our Dublin Labour and Trades division travelled over to Manchester for the event.
The event was a great initiative as part of the formal Government response to the current skills shortage in the Construction sector in Ireland and we were delighted to be one of the Irish companies exhibiting at the event.
We met with a range of potential candidates (both white collar and labour and trades) who were interested in finding out more about the opportunities to work in Ireland in the Construction sector and it was also a great networking event as there were a large number of Irish construction companies with stands at the event.
We look forward to exhibiting at similar events in the future as part of our overall efforts to provide the very best candidates possible to our Irish client base on an ongoing basis.