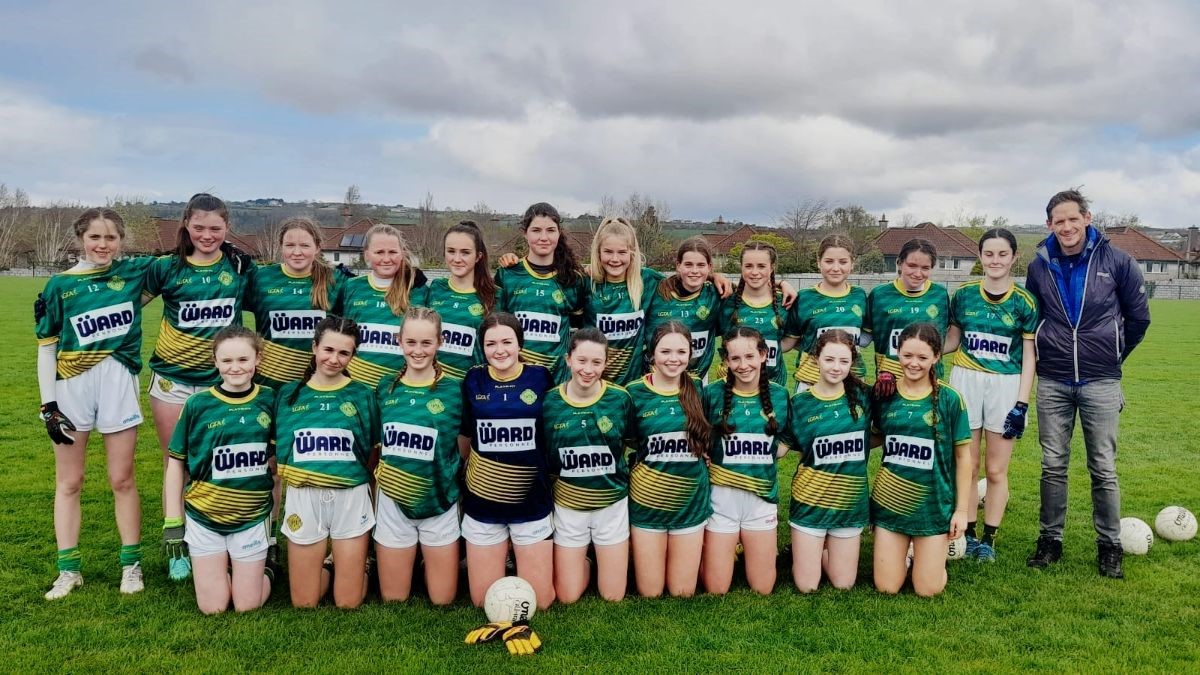 Recruiting by Day and Coaching by Night!
Some of our Ward Personnel staff give their reflections of the significant crossover and learnings between recruitment and sports coaching.
In Ward Personnel we have quite a few staff who have either coached in the past or are currently coaching in different sports in their spare time. All of this coaching is on a voluntary basis, so we are proud of our staff who dedicate their personal time to help out with their local community and local sports teams etc.
We thought it would be interesting to get their thoughts on how recruitment and coaching can often link very closely and what they have learned in relation to same. Some of their thoughts and musings are included below.
Matt Mis is the Divisional Manager for our Industrial Division and is an experienced soccer coach for underage teams in Cork
Matt says "Being a sports coach is like being a manager so definitely the soccer coaching experience has helped me in my current role in Ward Personnel. Building team spirit is a key platform for success both at work and in sport."
Jamie Hanley is an Account Manager in our Dublin labour and trades Division and is heavily involved in coaching his local underage soccer teams in Dublin and some national underage squads
Jamie says "I have definitely learnt some management skills from coaching that I can use in my day-to-day work role.  The interaction with players/parents, adapting when players are missing, and having a plan so that there is a clear program for the players have all helped my communication and organisation skills. We do a lot of data analysis for the soccer teams and again this has helped me to understand the power of data which I have taken into my day-to-day job with Ward Personnel".
Paul Carr, Operations Director, coaches his local under 12 camogie team in Cork
Paul says "Yes there is certainly a crossover and ultimately it's about doing your best every time you" take the field" whether that is at work or on the pitch and there is a great satisfaction when the hard work pays off and gets you a good result. The other side of coaching is the enjoyment and the ability to switch off from work – you can be sure that the camogie players I coach have absolutely zero interest in my work life so it's just very refreshing to head out training after a day's work and enjoy the training sessions and the fun atmosphere with the team and fellow coaches. "
Brian Goode is our Dublin Office Manager and has extensive Gaelic Football coaching experience with his home club in Roscommon
Brian says "There absolutely is transferable aspects from my sports coaching roles to my day job.  In recruitment you have to have very strong interpersonal skills – to be able to assess our candidates applying for work and then match their strengths to any particular job that is available with the information we have to hand.  Being involved with sport teams the journey of continuous improvement and self-development is always in play, and those are basic fundamentals that I try and transfer to my daily work with Ward Personnel ".
Lukasz Cebula is an Account Manager for our Cork Industrial Division and is an experienced soccer coach at all levels
Lukasz says "I try to use the experience I gained as a soccer coach to help me to succeed in work. I have learned how to communicate well with players to motivate them and build relationships with them – and at work the same skills apply as successful recruitment is all about good communication with our clients, candidates and team colleagues"
David Ward, Founder and CEO of Ward Personnel coaches with his local Under 16 Ladies football club in Cork and for him it's all about the team
"Whether it's at work or on the sports field it's about building the team and instilling a resilient spirit that ultimately gets us through the tough days when things don't always go our way. It's terrific to see players develop on the pitch over a few years and that applies to work also – we often recruit staff in the early parts of their career and by supporting them properly with training and development their subsequent progression with the company is inspiring to see"