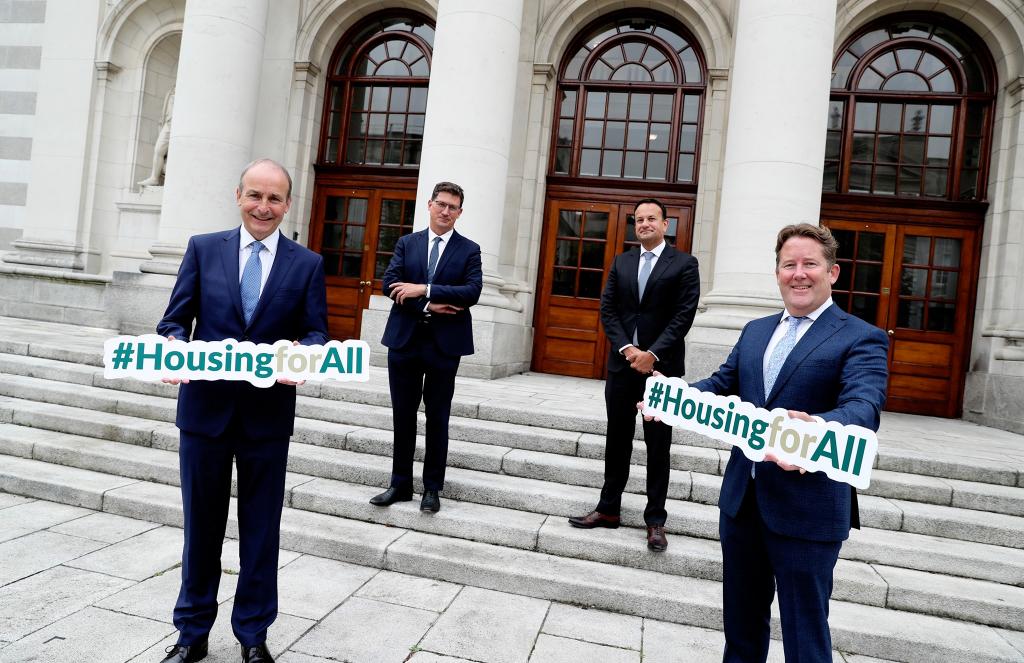 We wholeheartedly welcome the Government's recently published "Housing for all – A New Housing Plan for Ireland"
As one of Ireland's leading recruitment companies in the construction sector we are particularly interested in Section 17 of the Action plan which addresses the labour shortage issues that currently exist in Ireland and which need to be tackled by all players in the industry.
We at Ward Personnel hope that we can play a small part in helping to alleviate this construction labour shortage and the following are three key areas that we will be focusing our efforts on over the coming months:
Support existing workers to focus on training and upskilling opportunities
The plan highlights the important recommendations that will be forthcoming from the Expert Group on Future Skills needs (EGFSN) and the Action plan on Apprenticeships 2021 -2025 and these will be crucial roadmaps for the industry, but we also feel that more targeted interventions and supports will be crucial to encourage and incentivise existing construction workers to improve their skillsets and certifications.
For example, an existing General Operative should be encouraged to pursue specific training to enable them to achieve additional qualifications such as Dumper or Excavator driver tickets. This enables workers to develop their career and increase their earning potential, which in turns supports the industry's attempt to tackle the overall skills shortage and retain workers long term within the sector.
More focus on communicating better with Second Level students to highlight the great careers available in the Irish Construction Sector
We feel this is a crucial area to address and we fully support the great work the Construction Industry Federation (CIF) is currently undertaking in this area. There is generally a lack of awareness of the excellent career prospects and earning potential across all levels in the Construction Industry – for example there is a lack of knowledge outside of the Industry that starting hourly rates at General Operative level are legally protected by the Sectoral Employment Order (SEO) and that new entrants to the sector can earn over €14 per hour compared to much lower hourly entry wage rates in other industries such as retail, contact centers, hospitality and also enjoy plenty of overtime. There is no shortage of work out there!
Attract additional foreign workers to Ireland to work in the Construction sector
While Ireland has been reasonably successful in attracting foreign workers to the Irish construction sector, to supplement the local Irish workforce, there is still major scope to attract more long-term foreign construction workers into Ireland.
Overall, the offer available in Ireland to foreign workers is still quite attractive versus some other European locations and we need to do more as regards our efforts to attract them. At Ward Personnel we are currently actively increasing our digital marketing presence and our on-the-ground presence in Eastern Europe to help us to source foreign workers for our Irish client base and we are also working on local accommodation solutions to ensure we can house these workers adequately when they do arrive.
Overall, our team at Ward Personnel are very positive about the Government Housing plan and we look forward to playing our part to help deliver the labour solutions to support it and provide much needed housing for so many people in Ireland.
#BuildingFutures
David Ward
David Ward is the Managing Director and founder of Ward Personnel